Do we really need Education Elements? Can't we just do this ourselves?
FAQ
At the conclusion of the January 2017 KPBSD Innovation Committee meeting, members agreed that this is exciting work the district is ready for. Members acknowledged our district has been working towards this for years. However, there were concerns about our district capacity to successfully implement this important work on our own. Each of us knows that every one of us is already working full time, every day.
Thankfully, Education Elements provides all the support and a proven process to assist KPBSD in this ongoing work and transformation that benefits students and education.
"We had great confidence in ourselves and decided we could make this transformation on our own, so we "went". We tried to go alone and failed. In retrospect we did a lot of things wrong because we thought we knew what we were doing, but we really didn't know." –Indiana school assistant superintendent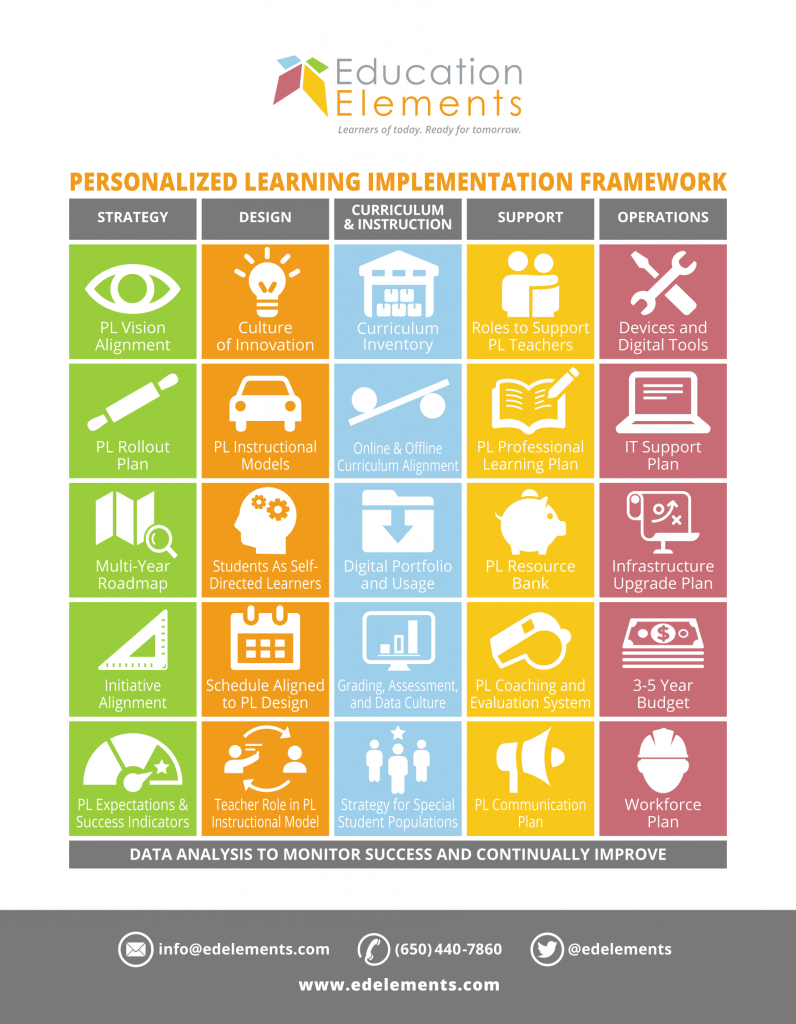 Ask a question! Click this link to help build FAQs